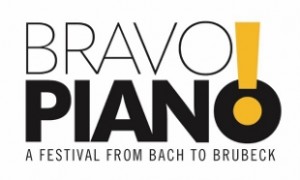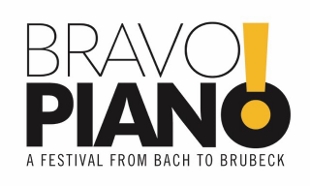 The Hilton Head Symphony Orchestra is proud to announce the newest component in the yearly sequence of the Hilton Head International Piano Competition: BravoPiano!….A Festival from Bach to Brubeck. This inaugural Festival will be presented March 8-12, 2018.
WHY A FESTIVAL?
Events that happen year after year need to stay "fresh" and interesting, not only to please the loyal, year-after-year followers of the event, but also to pique the imagination of new audiences. The event needs to keep up with what's happening in the world of music to sustain its relevance and to attract the best of the best emerging artists. And with the insertion of this Festival year, rather than the competition format, that's exactly our goal.
The introduction of the Festival extends our event into a three year rotation cycle. This year audiences will get to hear past prize winners whose careers were launched here as well as famous artists from both classical and jazz worlds. Next year, 2019, will bring back the competition event for pianists ages 18-30; in 2020 our competitors will range in age from 13-17; and 2021 will be the return of the Festival format.
Lengthening the timeframe between competition years will strengthen our applicant pool, heighten the anticipation and interest of audiences, and increase the prestige of the overall event.
THE FESTIVAL FORMAT
The festival will feature a variety of types of performances by previous prize winners of the HHIPC as well as renowned artists from both classical and jazz genres. You'll want to be there to experience the artistry of the musicians in solo and chamber music recitals, a cabaret night of intriguing jazz, the formal and informal educational lectures and recitals that will bring fascinating insights into both classical and jazz repertoire, and a grand Concerto finale featuring works for both one AND TWO pianos performing with the Hilton Head Symphony Orchestra.
FESTIVAL VENUES
• The festival will open with a gala recital and reception at the Westin Hilton Head Hotel and Spa.
• Along with other musical events at the Westin, recitals and a chamber music performance will be held at All Saints Episcopal Church, and a presentation and discussion on the evolution of jazz and connection to the classics will be held at the Jazz Corner.
• The final concerto extravaganza event featuring the Hilton Head Symphony Orchestra and 4 extraordinary piano artists will be held at First Presbyterian Church.