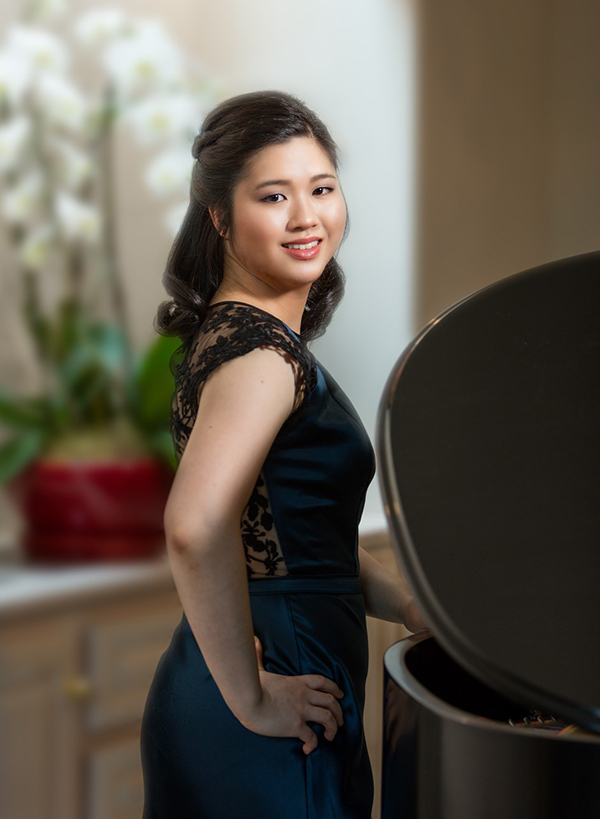 JOCELYN LAI
COUNTRY – Canada
AGE – 28
HOST FAMILY – Debby Graves
Hailing from Vancouver, British Columbia, Jocelyn Lai has distinguished herself as one of Canada's most prolific and versatile young artists. She has competed with distinction on national and international stages, most recently winning the 2016 CIM Concerto and the 2014 American Protégé International Competitions and capturing second prize in the 2016 Shean National and 2012 Knigge National Competitions.
She has performed in prestigious venues including Weill Recital Hall at Carnegie, Chan Center for the Performing Arts in Vancouver, and Paul Hall at The Juilliard School. She has been a guest solo artist performing for the Vancouver Women's Society and at Capilano University. Her performances have been broadcast live on Cleveland's classical radio channel 104.9.
Jocelyn is a grateful recipient of many prestigious Canadian grants from the British Columbia Arts Council, Koerner Foundation, and Hnatyshyn Foundation, which have allowed her to continue her music education with such success. She holds degrees from the University of British Columbia School of Music and The Juilliard School, and an Artist Diploma from the Cleveland Institute of Music. Currently, she is pursuing a Doctor of Music Arts degree at the City University of New York Graduate Center. Her musical inspiration and guidance come from her principal teachers: Jane Coop, HaeSun Paik, and Julian Martin. Committed to being a dedicated educator herself, Jocelyn currently serves on the faculty of Hunter College (New York), and is a teacher in secondary piano at The Juilliard School.
Professional training
CUNY Graduate Center (United States)
The Juilliard School (United States)
Cleveland Institute of Music (United States)
University of British Columbia (Canada)
Recent awards
2018  Orford Music Award Competition (finalist)
2016  Shean National Piano Competition (2nd prize)
Repertoire
Round I
Haydn                                                       Sonata No. 55 in B-flat major, Hob. XVI:41
Ravel                                                        La Valse
Round II
Schubert                                                   Sonata No. 21 in C minor, D. 958
Albéniz                                                     Triana (from Iberia), Book 2 No. 3
Round III
Hétu                                                          Variations pour piano, Op. 8
Schumann                                                Davidsbündlertänze, Op. 6
Round IV
Beethoven                                                 Concerto No. 5 in E-flat major, Op. 73