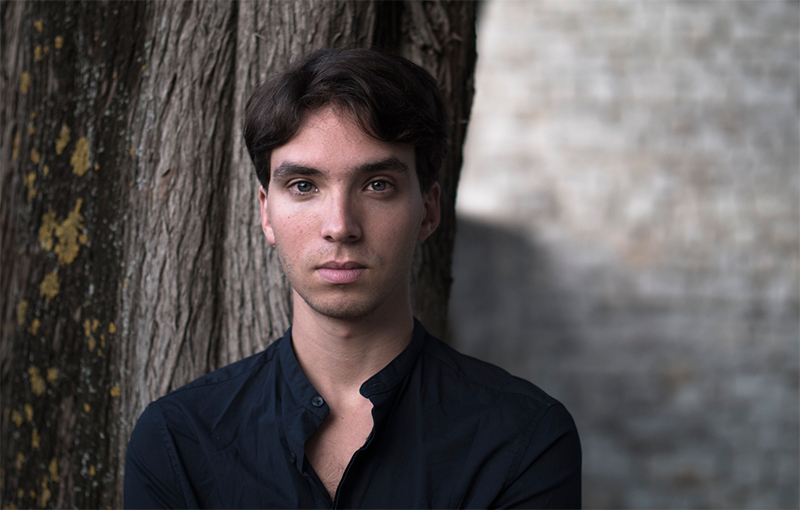 JONATHAN FERRUCCI
COUNTRY – Italy-Australia
AGE – 25
HOST FAMILY – Lou and Morris Drucker
Italian-Australian pianist Jonathan Ferrucci has given concerts as a soloist and chamber musician throughout Europe, Australia, the United States, and Japan. In London he has performed in Wigmore Hall, Barbican Hall, Milton Court Concert Hall, and Drapers' Hall. As winner of the Jaques Samuel Intercollegiate Competition in 2016, his Wigmore recital was professionally recorded and he was invited to play at Fazioli Concert Hall in Italy. In 2018 he made his debut at Carnegie Weill Hall as part of the "Guildhall Artists in New York" project and won third prize at the International Bach Competition in Leipzig.
Jonathan studied at the Conservatory of Music in Florence with Giovanni Carmassi. In 2015 he moved to London to study with Joan Havill at Guildhall, where he completed a master's degree and Artist Diploma. His studies have been generously supported by the Leverhulme Trust, Jessie Wakefield Award, Guildhall School Trust and the Tait Memorial Trust, whose prize he won at the Royal Overseas League competition in 2018.
Jonathan's artistic development has been profoundly influenced by Aldo Ciccolini and Robert Levin, and by his ongoing studies with Angela Hewitt. He has participated in master classes with Murray Perahia, Richard Goode, Peter Frankl, Christian Zacharias, and Dimitri Bashkirov. In 2015 he co-founded Made in Music, a non-profit organization, through which he organized two festivals bringing together young musicians from eight countries. He strongly believes that music is a universal language that can unite people from different cultures and backgrounds.
Professional training
Guildhall School of Music and Drama (England)
Luigi Cherubini Conservatoire of Music (Italy)
Recent awards
2018  Bach International Competition, Leipzig (3rd prize)
2016  Jaques Samuel Intercollegiate Piano Competition (1st prize)
Repertoire
Round I
Bach                                                        Prelude and Fugue in C-sharp minor, BWV 849
Scriabin                                                   Étude No. 5 in C-sharp minor, Op. 42
Bartók                                                      Sonata, Sz. 80
Round II
Bach (arr. W. Kempff)                            Sicilano in G minor from Flute Sonata No. 2, BWV 1031
Schubert                                                  Sonata in C minor, D. 958
Round III
Bach                                                         English Suite in G minor, BWV 808
Ravel                                                        Le Tombeau de Couperin
Round IV
Schumann                                                Concerto in A minor, Op. 54