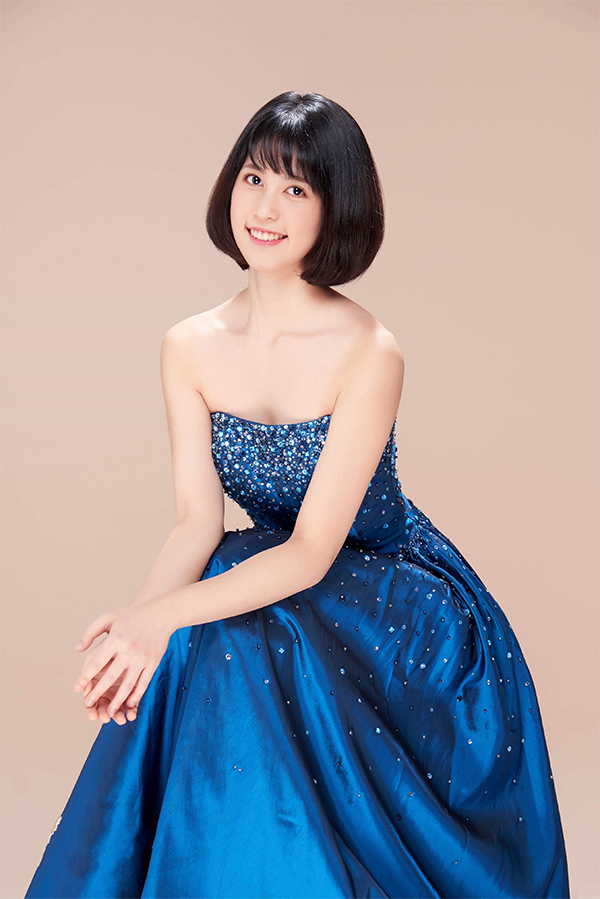 YUN CHIH HSU
COUNTRY – Taiwan
AGE – 21
HOST FAMILY — Anuska and Marc Frey
Award-winning pianist Yun Chih Hsu has performed as a soloist and chamber musician throughout Europe, North America and Asia at venues including the Taiwan National Concert Hall, Lincoln Center, and Barcelona Palau de la Música Catalana. She was the youngest first prize winner of the 12th Taipei International Chopin Piano Competition, after which she gave concerts at the Braunschweig International Music Festival, Grotrian-Steinweg in Germany, and Kulturkontakt Eppan in Italy. In 2011 Yun Chih won the IMA music award in Japan and she was invited to perform in the IMA Rising Star Concert.
In 2014 Yun Chih was the first prize winner of the Norman Piano Competition and Bachauer Piano Scholarship Competition in United States, and was invited to perform on the NPR program "From the Top" in Jordan Hall at the New England Conservatory. In 2016 Yun Chih performed in the Prize Winner concert of the Salzburg Music Festival and Leipzig International Felix Barthody Mendelssohn Music Festival. In 2017 she was honored to be the winner of the Music Star Concert in Taiwan.
In 2015 Yun Chih was awarded the Juilliard Commencement Award with honors and was accepted to The Juilliard School music division with full scholarship where she is in her fourth year of a Bachelor of Music Degree studying with Matti Raekallio. In the same year, she won the Young Artist Concerto Competition and was invited to perform with the Fort Worth Symphony Orchestra.
Professional training
The Juilliard School (United States)
Recent awards
2017  Concurs Internacional de Musica Maria Canals (Medalist)
Repertoire
Round I
Scarlatti                                                    Sonata in B-flat major, K. 551
Chopin                                                      Polonaise Fantasy in A-flat major, Op. 61
Bartók                                                       Études No. 1, Op.18
Round II
Beethoven                                                Sonata No. 28 in A major, Op. 101
Liszt                                                          Étude d'exécution transcendante No. 10 in F minor, S.139
Round III
Bach                                                          Prelude and Fugue No. 9 in E major, BWV 878, WTC II
Schumann                                                Humoreske in B-flat major, Op. 20
Scriabin                                                    Sonata No. 2 in G-sharp minor, Op. 19
Round IV
Beethoven                                                 Concerto No. 4 in G major, Op. 58