2016 Hilton Head International Piano Competition
March 7 – 14, 2016
Ages 18 -30
Application available June 1, 2015
Message from Mona Huff
The mission of the Hilton Head International Piano Competition is to encourage and support excellence in the performance of classical piano music by showcasing the talents of young pianists on the threshold of their careers in a competition adjudicated by internationally acclaimed judges, and to offer additional performance opportunities.
Sascha Gorodnitzki Memorial Prize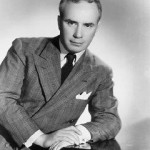 The Hilton Head International Piano Competition is proud to announce that the Sascha Gorodnitzki Foundation has endowed a new prize for our competitors. The $1000 Sascha  Gorodnitzki Memorial Prize is a judges' discretionary award given to the competitor who shows great promise but who did not advance to the Finals Round. 
           HHIPC ANNOUNCES WINNERS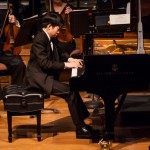 First Prize Winner:   Elliot Wuu 
Second Prize Winner:  Xiaoxuan Li 
Third Prize Winner:        Elisabeth Tsai 
Finalist Prizes:   Elizaveta Kliuchereva
                               Tommy Jing Yu Leo 
Sascha Gorodnitzki Memorial Prize Winner:
Jae Hong Park
The First Prize Winner receives $7,000, a Summer Music Scholarship valued at up to $5000, a return engagement as soloist with the Hilton Head Symphony Orchestra; and other performance opportunities. The Second Prize Winner receives $5,000; the Third Prize Winner receives $3,000; the two other Finalists are awarded $1,000 each, and one competitor is chosen by the judges to receive the Sascha Gorodnitzki Memorial Prize of $1000.
Elliot Wuu, the HHIPC Winner has also received First Prize and a special award in the Kaufman International Youth Piano Competition, First Prize in the 10th International Russian Music Piano Competition, First Prize in the ENKOR Piano and Violin Competition, Winner of the California State as well as the Southwest Division MTNA Competitions, and Second Prize of the MTNA National Competition.  He was the First Prize and Centennial Award winner at the Pacific Musical Society Competition, and winner of the Piano Award at the Mondavi Young Artists Competition. Most Recently, Elliot was awarded the Silver Medal and the special prize for the best performance of Russian composers in the 7th Bösendorfer and Yamaha USASU International Piano Competition.
CONGRATULATIONS TO ALL THE COMPETITORS!