The HHIPC Presents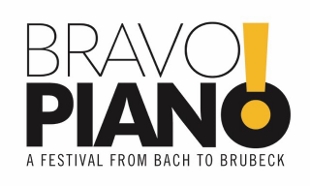 The Hilton Head International Piano Competition is thrilled to announce a new and exciting addition to its schedule – BravoPiano! …a festival from Bach to Brubeck.  With the addition of the Festival, the Hilton Head International Piano Competition will be changing to a three year rotation.
Debuting March 8-12, 2018, this innovative Festival will spotlight outstanding former prize winners of our competitions, as well as other world-famous pianists, as they perform solo recitals, chamber music programs, and concerti with the Hilton Head Symphony Orchestra.  You'll also be able to attend lecture/recitals and discussions about music – piano in particular.
Especially exciting is the introduction of a jazz thread throughout the festival too!  So many types of jazz and so many inter-connections with the classical genres – you'll find these sessions most educational as well as entertaining.  All of the jazz events will be held at the Westin Hilton Head Island Resort & Spa – the official venue for hotel accommodations and many of the BravoPiano! events, including a performance by jazz great, pianist Christian Sands in the brand new Grand Ocean Terrace, a stunning oceanfront venue at the Westin Hotel.  You'll also enjoy a Sunday Brunch and conversation with our own John Morris Russell, Jon Kimura Parker, and other special guests.
The grand finale of the festival will be a big concerto night featuring our own Hilton Head Symphony Orchestra and four spectacular pianists:  Charlie Albright (Third Prize winner of HHIPC in 2007) playing Ravel's Piano Concerto in G; Ran Dank (First Prize winner in 2008) and Soyeon Kate Lee playing Mozart's Concerto No. 10 in E-Flat major for Two Pianos; and Jon Kimura Parker returning to Hilton Head to play George Gershwin's Concerto in F.
BravoPiano! with its plethora of events promises to bring variety, beautiful music, a myriad of talent, new experiences, and fabulous enjoyment to our HHIPC audiences.  You'll definitely want to participate in the inaugural HHIPC Festival event March 8 – 12, 2018.
Our next competition for pianists 18 – 30, will be in March of 2019, followed in the next year, 2020, by the competition featuring pianists 13 – 17.  Then, BravoPiano! will return in the third year of the sequence in 2021.
---
Congratulations to the 2017 Hilton Head International Piano Competition First Prize Winner – Ray Ushikubo
Ray arrived on Hilton Head with a very impressive list of achievements – especially considering he was only 15 years old.  He had already performed on the stages of Carnegie Hall and Merkin Concert Hall in New York City, and on NBC's The Tonight Show with Jay Leno.  Ray appeared with pianist Lang Lang at Orange County's Segerstrom Concert Hall, and with pianist and conductor Jeffrey Kahane and the Los Angeles Chamber Orchestra at Royce Hall in LA.
In February, 2017 just prior to competing in Hilton Head, Ray made history as the Young Artist in Residence for a week on the NPR Performance Today program.  Host Fred Child proudly announced that Ray was the first ever Artist in Residence on the program to be born in the 21st Century – so obviously the youngest!  And even more phenomenally, he was featured on alternate broadcasts playing two different instruments – the piano and the violin – with equal virtuosity and artistry.
So what's Ray up to now?  He currently studies piano with Ory Shihor and violin with Robert Lipsett at the Colburn School Music Academy in Los Angeles.  This is what his performance schedule in 2017 looks like – again for both piano and violin:
April 29: Solo piano performances with Jean-Yves Thibaudet for Radio France recorded in Paris,
July 7: Overtures: Preconcert Chamber Music series. Piano recital at Aspen Music Festival
July 28: Beethoven's Choral Fantasy at Disney Concert Hall in Los Angeles, California
August 5: La Jolla Music Summer Fest opening concert, piano and violin, in La Jolla, California
October 7: Wieniawski Violin Concerto No. 2 concert with Fort Collins Symphony in Colorado.  Then we'll be welcoming him back to play with the Hilton Head Symphony Orchestra on February 11th and 12th, 2018.
Even though Ray practices 8 hours a day – giving equal time to his piano and violin – he still has time for other interests including math, wakeboarding, watching action movies, and Mercedes Benz automobiles.  All of this at age 15.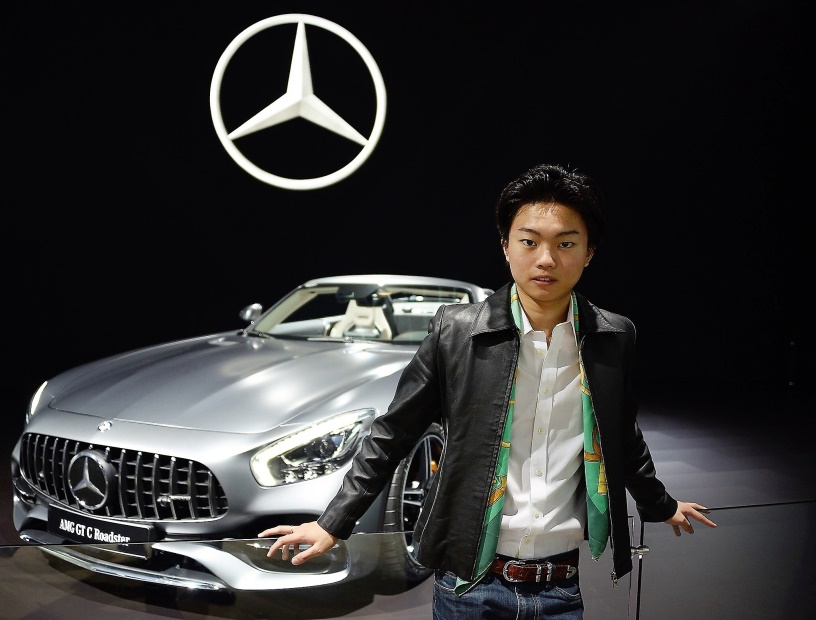 ---
WHERE ARE THEY NOW?
DREW PETERSEN
Drew Petersen was just named the American Pianists Awards winner following a rigorous 13-month competition.  Given every four years to support an exceptionally gifted young classical pianist, the award is valued at $100,000 and includes a recording contract with Steinway & Sons, two years of career advancement and support, performance opportunities and $50,000 in cash.  Drew was our Second Prize winner in 2011 – our first Young Artist Competition.  Other finalists in the American Pianist Association Competition included Steven Lin, a 2012 HHIPC multiple prize winner, and Henry Kramer, also from the 2012 HHIPC.
TRISTAN  TEO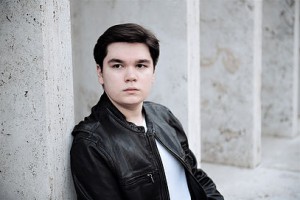 Canadian Tristan Teo became a Hilton Head favorite when he won Second Prize in the Hilton Head International Piano Competition in March 2016 with his spectacular performance of Rachmaninoff's Piano Concerto No. 3.  We knew there was a brilliant future ahead for him.  He returned to Hilton Head in December 2016 to perform a benefit recital for the HHIPC – again to great acclaim.
Since then, he has continued building his career as a performer and teacher.   In March, 2017, he was invited to perform in the Young Pianists Series in Knoxville, Tennessee, where he gave a solo recital as well as taught a masterclass at the University of Tennessee.  Also in March, he gave his graduation senior recital at The Juilliard School.
Tristan's artistry most recently won him the honor of being one of the 30 competitors in the prestigious Fifteenth Van Cliburn International Piano Competition.  The line-up of competitors included several other HHIPC alums as well, so our artists were well represented.
In June, Tristan has been invited by the Canadian Broadcasting Corporation to record a live recital for broadcast on their classical radio station CBC Radio 2.  Also on his future performance schedule is a concert in Lithuania with Ilana Vered and Sasha Starcevich in November, 2017.  Tristan is truly a rising star in the world of piano performers.
CHANGYONG SHIN

Our 2016 First Prize winner, ChangYong Shin made his New York debut at Carnegie Hall's Weill Hall in November of 2016 as a part of his HHIPC prize winnings, where he played to a full house and rave reviews in the NYC press.  Then he returned to Hilton Head this past January for his performance of the Schumann Piano Concerto with our own HHSO.  Meanwhile he is also working on his CD recording on the Steinway and Sons label.  In March of 2017, ChangYong won first prize in the Seoul International Piano Competition.  Also participating in the Seoul competition was our 2016 third prize winner, Sae Yoon Chon, who won Fifth Prize.