We are pleased to announce the Juries for the
2019 Hilton Head International Piano Competition
Competitor Selection Jury
ALAN CHOW  – USA – Chair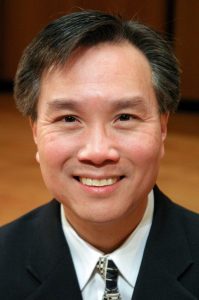 A Steinway Artist, Alan Chow has performed to critical acclaim in recital and in concert in such major venues as New York's Lincoln Center and Merkin Hall and Chicago's Symphony Center and Ravinia and with orchestras in the United States and Asia, included concerto performances with the National, Pan Asian, Utah, Oakland, Kansas City, and Omaha Symphonies and the Hong Kong, Shanghai, and Tulsa Philharmonics. Chow won First Prize at the Concert  Artists Guild International Competition and the Silver Medal and Audience Favorite Prize at the Gina Bachauer International Piano Competition, and has recently joined the faculty of the Eastman School of Music as the Associate Professor of Piano.
As a chamber musician, he has collaborated with the America, Pacifica, and Miami String quartets and been a guest artist at numerous festivals. Chow regularly tours Asia with performances in Japan, Hong Kong, Taiwan, Singapore, and China, where he also presented master classes and lectures at major conservatories. In addition, he appears in recital in the Cheng-Chow Trio with pianists Angela Cheng and his twin brother Alvin.
Chow has given master classes throughout North America and Asia at conservatories, universities, and summer festivals and is active as a juror for many piano competitions.  He has served as guest professor at the Central Conservatory in Beijing, honored visiting professor at the Shenyang Conservatory, and Visiting Associate Professor at Oberlin Conservatory. His former and current students have been winners in international piano competitions.
Chow's awards also include First Prize in the UCLA and Palm Beach Invitational International piano competitions, and he was a prizewinner in the William Kapell International Piano Competition.
JONATHAN BASS – USA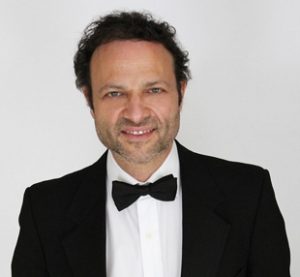 Jonathan Bass is a Professor of Piano at the The Boston Conservatory at Berklee, where he has been on the faculty since 1993.  He appears frequently throughout the United States as soloist and chamber musician. He has been featured on National Public Radio, and his first CD was praised by Gramophone Magazine. He has appeared as concerto soloist with numerous orchestras, made his New York debut at Weill Hall as First Prize-winner of the 1993 Joanna Hodges International Piano Competition, and has performed recitals internationally in China, Israel, Japan, Poland, Russia, and Spain. Collaborative highlights include guest appearances with the Boston Symphony Chamber Players at Ozawa Hall in Tanglewood and at Jordan Hall in Boston, recitals with violinist Joseph Silverstein, and recitals with many past and present members of the Boston Symphony. As pianist of the Walden Chamber Players, founded in 1997, he has performed extensively in residencies and concert series throughout the country. His other awards include first prize in the 1989 American Pianists Association Beethoven Fellowship Competition and first prize in the 1984 American National Chopin Competition. He was also awarded the Bronze Medal and the Mozart Prize at the 1987 Robert Casadesus International Piano Competition.
NANCY WEEMS – USA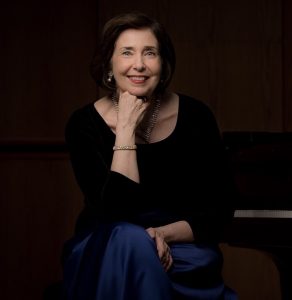 Nancy Weems has performed extensively in the United States, Europe, Asia, Mexico, Central America, and the former Soviet Union to wide critical acclaim. A graduate of Oberlin Conservatory and the University of Texas, her solo appearances include concerts in fourteen foreign countries, in addition to the U.S.
Nancy Weems was a winner in the l984 Artistic Ambassador Competition sponsored by the United States Information Agency. As a result, Ms. Weems represented the United States as an Artistic Ambassador in three international concert tours – first to the countries of Norway, Denmark, Iceland, and the U.S.S.R. and in 1987, to Mexico, Jamaica, Trinidad, and Costa Rica. In 1993, the USIA sponsored Ms. Weems for additional recitals in Taiwan and Hong Kong. Recently, she was invited to tour four cities in China for recitals, lectures, and classes – Beijing, Nanjing, Chengdu and Shenzhen. She also performed extensively in Korea and Malaysia. Ms. Weems also represented the United States in the 1981 Van Cliburn International Competition, and won top awards in the International Recording Competition. Ms. Weems has recorded for the Albany and the Bay Cities labels. The recording, "Classical Hollywood" was nominated for a Grammy award in 1990. In addition, she has been featured in recordings of American composers Arnold Rosner and Chris Theofanidis.
As a teacher of international reputation, Nancy Weems has given invited master classes in music schools and conservatories in the United States, Europe, Asia, and the West Indies. Currently, she is Madison Endowed Professor of Music and Division Chair of the piano area at the University of Houston Moores School of Music in Houston, Texas. Her current and former students have won top awards in many national and international competitions including the 2017 Van Cliburn International Piano Competition, the Leeds International Piano Competition, the Sydney International Piano Competition, the Bach International Piano Competition, the Hummel International Piano Competition and the MTNA Collegiate Young Artist Competition.
She was named the Outstanding Collegiate Teacher in 1991 by the Texas Music Teachers Association, and received a University of Houston Teaching Excellence Award in 1995. Professor Weems regularly presents lectures, recitals and teacher workshops and has been a featured MTNA convention artist across the U.S. In addition, Ms. Weems is active as an adjudicator of national and international piano competitions and has been a presenter at the Music Teachers National Association Convention and the World Piano Pedagogy Conferences.
Competition Jury
PAVLINA  DOKOVSKA- BULGARIA – Chair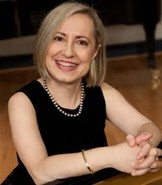 A First Prize winner of the Claude Debussy International Piano Competition in France and Italy's International Piano Competition of Senigalia, Bulgarian pianist, Pavlina Dokovska has gained worldwide recognition touring Europe, the Far East, and the Americas, receiving enthusiastic critical acclaim. Known for her insightful and caring teaching methods which have produced many well-rounded artists, Ms. Dokovska is the Coordinator of the Piano Department at Mannes College The New School for Music in New York City.
Her first appearance as a soloist with orchestra was at the age of 11 with Russe Philharmonic (Bulgaria) as a result of winning the national competition. Since then, she has made numerous appearances with European orchestras, including performances in Germany (Berlin Radio Orchestra, Augsburg Symphony, Dresden Philharmonic, Turingen Phiharmonic), Luxembourg (Radio Symphony), Romania (Bucharest Symphony, Bucharest Radio Orchestra, Cluj Symphony, Timisoara Symphony, Oradea Symphony), the Slovak Republic (Bratislava Symphony), Poland (Wroclaw Symphony, Olsztyn Symphony), and on a tour with the Sofia Philharmonic in West Germany.  In the Americas, she has appeared with the Billings Symphony, Great Falls Symphony, Austin Symphony, Memphis Symphony, Youngstown Symphony, Hudson Valley Philharmonic, Roanoke Symphony, Knoxville Symphony, St. Cecilia Chamber Orchestra (all in the US), UNAM Symphony Orchestra (Mexico), and Havana Symphony (Cuba). In addition, Ms. Dokovska has performed at Avery Fisher Hall, Carnegie Hall's Weill Hall, Frick Collection, Merkin Hall (New York City), National Gallery (Washington D.C.), Gardner Museum (Boston), Berlin Radio Hall, Wigmore Hall (London), Gasteig Hall and Herkulessaal (Munich), Atheneum (Bucharest), Smetana Hall (Prague), Salle Gaveau (Paris) La Scala (Milan), Bosendorfersaal (Vienna), Luxembourg Radio Hall, National Opera Hall (Taipei), Suntory Hall (Tokyo), National Center for the Performing Arts (Beijing), and numerous concert venues in her native Bulgaria.
Festival performances include Salzburg Festival (Austria), Mai Musical Bordeaux (France), Spoleto Festival (Italy), Liszt Festival (Princeton, NJ), Prague Autumn Festival (Czech Republic), Ruhr Klavierfestival (Germany), International Apolonia Festival (Bulgaria), International Music Festival "Sofia Musical Weeks" (Bulgaria), Beijing International Music Festival and Academy (China), International Keyboard Institute and Festival (New York), PianoArts International Music Festival (Milwaukee, Wisconsin).
As a recording artist, she can be heard on GegaNew, RCA, Koch International, Naxos, Arcadia, Elan, Labor Records. Ms. Dokovska's affinity for French music is evident in many of her recordings, including a CD dedicated to Les Six (Koch Schwann), which was listed as a New York Times "Critic's Choice."
Pavlina Dokovska got her initial music education in Bulgaria where she was a student of Lydia Kuteva at the Music High School in Sofia. She received her Bachelor of Music degree from the National Academy of Music, working with Julia and Konstantin Ganev (students of the legendary Heinrich Neuhaus). As a recipient of the French Government scholarship, she spent summers studying with Yvonne Lefébure in Paris. Ms. Dokovska obtained her Master of Music degree from the Juilliard School, as a Fulbright Scholar and a student of Beveridge Webster. Pavlina Dokovska is the Head of the Piano Department at Mannes School of Music, Founder and Artistic Director of Mannes Festivals and Southwest Virginia Festival for the Arts. She is a frequent adjudicator at various competitions and festivals.
BRUCE BRUBAKER – USA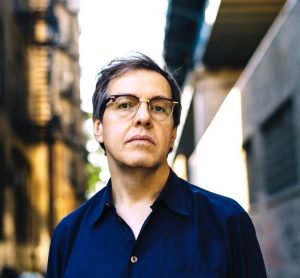 In live performances from the Hollywood Bowl to New York's David Geffen Hall, from Paris to Hong Kong, and in recordings for ECM, InFiné, Arabesque, and Bedroom Community — Bruce Brubaker is the new musician, a visionary virtuoso, an artistic provocateur. Bruce Brubaker performs Mozart with the Los Angeles Philharmonic, and Philip Glass on the BBC. Profiled on NBC's Today show, Brubaker's playing, writing, and collaborations continue to show a shining, and sometimes surprising future for pianists and piano playing. His blog "PianoMorphosis" appears at ArtsJournal.com.
Brubaker was presented by Carnegie Hall in New York, at France's International Piano Festival at La Roque d'Anthéron, at Michigan's Gilmore Festival, at the Philharmonie de Paris, and at Boston's Institute of Contemporary Art, as opening-night performer in the museum's acclaimed Diller Scofidio + Renfro building. He is a frequent performer at New York City's Le Poisson Rouge, and at Folle Journée in Nantes.
Bruce Brubaker is featured on Nico Muhly's album Drones (Bedroom Community). Along with pianist Ursula Oppens, Brubaker made Piano Songs, a recording of Meredith Monk's piano music, including four new transcriptions by Brubaker, released by ECM. Brubaker's newest recording of solo piano music by Philip Glass (Glass Piano) for InFiné (Warp Records) was remixed by six artists on Glass Piano: Versions.
Brubaker's albums for Arabesque include Time Curve, Hope Street Tunnel Blues, Inner Cities (including a live recording of John Adams's Phrygian Gates and Brubaker's transcription of part of Adams's opera Nixon in China), and the first album in the series, glass cage.
Brubaker has premiered works by Glass, Meredith Monk, Nico Muhly, Mark-Anthony Turnage, Oliver Lake, Simon Hanes, and John Cage. He performed at Sanders Theater in collaboration with Cage during the composer's tenure as Charles Eliot Norton Lecturer at Harvard University.
Following his New York debut at Lincoln Center's Alice Tully Hall, Brubaker was awarded a solo artist grant from the National Endowment for the Arts. He was named "Young Musician of the Year" by Musical America. His London debut at the Wigmore Hall led to his first broadcast concert on the BBC, an all-Brahms recital. Brubaker has appeared at Lincoln Center's Mostly Mozart Festival, Tanglewood, London's Wigmore Hall, Leipzig's Gewandhaus, Antwerp's Queen Elizabeth Hall, and Finland's Kuhmo Festival.
Brubaker has given masterclasses and forums at the Juilliard School, the Royal College of Music in London, Helsinki's Sibelius Academy, the Jerusalem Academy of Music and Dance, Harvard University, Columbia University, the Institute for Advanced Study in Princeton, Leipzig's Hochschüle für Musik, the École Normale in Paris, and the San Francisco Conservatory of Music.
Brubaker's articles about music have appeared in The Wall Street Journal, USA Today, Piano Quarterly, Perspectives of New Music, Dutch Journal of Music Theory, and Chamber Music magazine. Brubaker's performance piece Haydnseek was created together with Nico Muhly.
Brubaker trained at the Juilliard School, where he received the school's highest award, the Edward Steuermann Prize, upon graduation. At Juilliard, where he taught for nine years, he has appeared in public conversations with Philip Glass, Milton Babbitt, and Meredith Monk. He is now chair of the piano department at New England Conservatory in Boston.
MARIAN HAHN – USA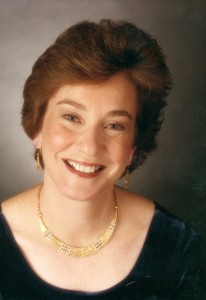 Marian Hahn holds the Singapore Conservatory of Music Chair in Piano at the Peabody Conservatory in Baltimore where she has been on the piano faculty since 1987. As a liaison with the new Yong Siew Toh Conservatory of Music, she has performed and given master classes in Singapore,Taiwan, Korea, and Thailand and is in frequent demand as a competition juror and for master classes on campuses throughout the U.S.
Hahn's solo career was launched in 1976 when she became a winner in the International Leventritt Competition. She made her Carnegie Recital Hall debut as a Concert Artists Guild winner and subsequently appeared in New York recitals at the Metropolitan Museum and Merkin Hall. A top prizewinner in the University of Maryland, and Kosciuzko competitions,  Hahn has toured nationwide, performing recitals on prestigious series in Washington D.C., Boston, Chicago, and Minneapolis, and as a soloist with the Cleveland Orchestra, Boston Pops, and five appearances with the Jacksonville Symphony. Critically acclaimed European tours have taken her to England, France, Italy, Holland, Belgium, and Germany.
An avid chamber musician, Hahn has been a participant in the Marlboro, Sedona, Grand Canyon, and Aria festivals, and is on the faculty of the Kneisel Hall Chamber Music Festival in Maine.  She toured extensively as the pianist of the Amadeus Trio and was also a  founding member of the Amabile Piano Quartet. Her recordings with the Amabile Quartet and Amadeus Trio appear on the Summit and Kleos labels respectively.
A Phi Beta Kappa graduate of Oberlin College with a major in Comparative Religion, she received her MM degree from the Juilliard School; her teachers have included John Perry, Leon Fleisher and Benjamin Kaplan.
GABRIEL KWOK – HONG KONG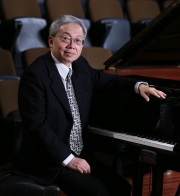 Gabriel Kwok was born in Hong Kong and studied at the Royal Academy of Music with Guy Jonson and later with Louis Kentner in London. He has been Head of Keyboard Studies at The Hong Kong Academy for Performing Arts since 1989. A Fellow of the Royal Academy of Music in London, he is Visiting Professor at the Shenzhen Arts School, Xian Conservatory of Music, Xinghai Conservatory of Music, Wuhan Conservatory of Music and China Conservatory of Music in China. He has served on the faculty of the Cliburn Piano Institute (USA), International Institute for Young Musicians (USA), Colburn Academy Festival (USA), Art of the Piano (USA), Chetham's International Piano Summer School (UK), Music Fest Perugia (Italy), Coimbra World Piano Meeting (Portugal), Beijing International Music Festival and Academy (China), Beijing International Piano Festival (China), Guangzhou Piano Masterclasses (China), Shanghai International Piano Festival (China), Singapore International Piano Institute, Asia International Piano Academy and Festival (Korea), Kyungsung International Piano Academy (Korea) and Tel-Hai International Piano Master Classes (Israel).
He has given masterclasses at the Central Conservatory of Music (Beijing), Shanghai Conservatory of Music, Royal Academy of Music (London), Royal College of Music (London), Royal Northern College of Music, Guildhall School of Music and Drama, Royal Conservatoire of Scotland, Hannover Hochschule für Musik und Theater, Rotterdam Conservatorium, Sydney Conservatorium of Music, Queensland Conservatorium of Music, University of Auckland, University of British Columbia, Carnegie Mellon University, Cincinnati College-Conservatory of Music, Eastman School of Music, University of Kansas, Northwestern University, Oberlin Conservatory of Music, Peabody Institute, Roosevelt University, San Francisco Conservatory of Music, Temple University, Texas Christian University and The Yale School of Music as well as classes in Taiwan, Singapore, Japan, Korea.
Gabriel Kwok has been a jury member of many international competitions including the Rome, Vianna da Motta, Gina Bachauer, Hong Kong, China, Hilton Head, Minnesota Piano-e, Darmstadt Chopin, Rio de Janerio BNDES, James Mottram, China Shenzhen Piano Concerto and Geneva International Piano Competitions.
He has collaborated with many distinguished artists in concerts, among whom were Pierre Amoyal, Alexander Ballie, Siegfried Behrend, Alan Civil, Eugene Fodor, Lu Siqing, Albert Markov, Yuri Mazurkevich, Clarence Myerscough, Roberta Peters, Qian Zhou, Jean-Pierre Rampal, Jenny Ren, Aaron Rosand, Nathaniel Rosen, Rohan de Saram, Hansjoerg Schellenberger, Denis Shapovalov, Jeffrey Solow, Leon Spierer, Richard Stolzman, Wang Jian and Xue Wei.
In 2014, Professor Kwok was awarded Medal of Honour from the Hong Kong Government for his contribution to piano education in Hong Kong.
EVANS MIRAGEAS  – USA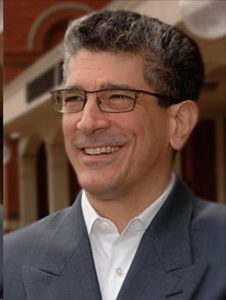 Evans Mirageas is a classical music consultant and producer. From 2007 until 2018 he was the Vice-President for Artistic Planning for the Atlanta Symphony Orchestra. Currently Mirageas holds the title of The Harry T. Wilks Artistic Director of Cincinnati Opera. In this role Mirageas leads the planning process for repertoire, productions, casting and the overall artistic trajectory of the company. Also an active consultant, Mr. Mirageas provides strategic and artistic planning for arts organizations and individuals, including include short-term consultancies while vacancies are being filled, and long- term relationships to boost organizational profiles nationally and internationally.
Mirageas's experience in the arts has also included symphony administration with The Boston Symphony, and radio production with WFMT, Chicago. Evans Mirageas Consulting was founded in 1999 by Mr. Mirageas and his husband, Thomas Dreeze, following a seven-year appointment as Senior Vice-President of Artists and Repertoire for Decca Records in London, England. Mr. Mirageas has been a presenter and lecturer at Lincoln Center's Mostly Mozart festival, The Brooklyn Academy of Music, and the symphony orchestras of Atlanta, St. Louis and Milwaukee. His record production credits include releases on Decca, Innova, AVIE, and Warner Classics. His executive and artistic search activities have included the Atlanta and Cincinnati Symphonies, The Brooklyn Philharmonic, and the Chicago Sinfonietta.
RONAN O'HORA – GREAT BRITAIN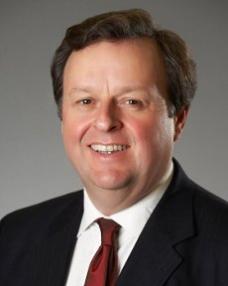 Ronan O'Hora studied at the Royal Northern College of Music with Ryszard Bakst. He won many awards as a student at the RNCM including the Dayas Gold Medal, the Silver Medal of the Worshipful Company of Musicians and the Concerto Prize. He has performed extensively throughout the world, playing concertos with such orchestras as the London Philharmonic, Philharmonia, BBC Symphony, English Chamber Orchestra, Academy of St Martin-in-the-Fields, Zurich Tonhalle, Indianapolis Symphony, Florida Philharmonic, Philharmonia Hungarica and Queensland Philharmonic. He has performed in every major country in Europe as well as across the USA, Canada, Australasia and South Africa and appeared at many of the most prestigious music festivals including Salzburg, Gstaad, Ravinia, Montpelier and Brno.
He has given many performances on television and radio throughout the world including a televised recital at the Chopin Society in Warsaw, a televised performance of Beethoven's Piano Concerto No 4 with the Netherlands Radio Symphony, two concerts of Mozart chamber music on BBC TV, as well as over one hundred concerts on BBC Radio 3.
Ronan O'Hora has recorded more than thirty CDs for the EMI, Virgin Classics, Tring International, Dinemic and Fone labels. These include concertos by Mozart, Grieg and Tschaikowsky with the Royal Philharmonic Orchestra, solo CDs of Schubert, Brahms, Schumann, Beethoven, Mozart, Debussy, Chopin, Mendelssohn and Satie, and chamber music by Faure, Brahms, Dvorak, Mozart and Britten.
Ronan O'Hora has been a piano professor at the Royal Northern College of Music and Chethams School of Music. He regularly gives masterclasses and sits on competition juries throughout the world.
Ronan O'Hora  has been Head of Keyboard Studies at the Guildhall School of Music and Drama in London since 1999, and in 2008 also became Head of Advanced Performance Studies.
ORLI SHAHAM – USA/ISRAEL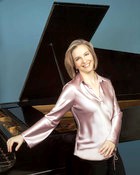 A consummate musician recognized for her grace, subtlety and brilliance, Orli Shaham has established an impressive international reputation as one of today's most gifted pianists. Hailed by critics on four continents, Ms. Shaham is in demand for her prodigious skills and admired for her interpretations of both standard and modern repertoire. The New York Times called her a "brilliant pianist," The Chicago Tribune recently referred to her as "a first-rate Mozartean" in a performance with the Chicago Symphony, and London's Guardian said Ms. Shaham's playing at the Proms was "perfection."
Orli Shaham has performed with the Los Angeles Philharmonic and the Atlanta, Baltimore, Boston, Chicago, Cleveland, Dallas, Detroit, Houston, Philadelphia, St. Louis, San Francisco, Seattle, San Diego and Utah symphony orchestras; and internationally with the BBC Symphony Orchestra, Bilbao Symphony, Filarmonica della Scala, Israel Philharmonic Orchestra, Orchestra della Toscana, Orchestre National de France, Orchestre National de Lyon, Stockholm Philharmonic, Sydney Symphony Orchestra, and the Taiwan Philharmonic. A frequent guest at summer festivals, she has performed at Aspen, Australian Festival of Chamber Music, Bravo Vail, Caramoor, La Jolla, Mostly Mozart, Music Academy of the West, Ravinia, Spoleto, Sun Valley, Tanglewood, and Verbier music festivals.
Ms. Shaham has given recitals in North America, Europe, Asia, and Australia at such renowned concert halls as Carnegie Hall, The Kennedy Center, Chicago's Symphony Hall, Amsterdam's Concertgebouw, Frankfurt's Alte Oper, and the Sydney Opera House, and has worked with many eminent conductors including Sir Neville Marriner, Sir Roger Norrington, Christopher Hogwood, David Robertson, Wolfgang Sawallisch, Leonard Slatkin, Robert Spano, Hans Graf and Jacques Lacombe among others. In performance she has collaborated with the pianists Emanuel Ax, Joseph Kalichstein, Jon Kimura Parker and Marc-Andre Hamelin, the cellist Lynn Harrell, the violinists Gil Shaham (her brother) and Phillip Setzer, and the sopranos Christine Brewer and Michelle DeYoung, among many others.
Concerto highlights of the 2017/18 season include performances with the Indianapolis Symphony (Michael Francis conducting), St. Louis Symphony (David Robertson conducting), Nashville Symphony (Giancarlo Guerrero conducting), Santa Rosa Symphony (Graeme Jenkins conducting), Bangor Symphony Orchestra (Lucas Richman conducting, and Orlando Philharmonic among others. Ms. Shaham continues to serve as the Artistic Director for Pacific Symphony's chamber music series in Costa Mesa, California, a position she has held since 2007.
In addition to her activities on stage, Ms. Shaham gives frequent master classes and has served on the jury of numerous piano competitions, including the Cliburn International Junior, New York International, Sydney International, and Virginia Waring International piano competitions. Baby Got Bach, the interactive concert series for young children which Ms. Shaham launched in 2010 to immediate acclaim, is recognized by parents, media and the music community as a significant force in music education and entertainment for pre-schoolers.