Competitor Selection Jury
Janice Weber – Chair, USA
Janice Weber is a summa cum laude graduate of the Eastman School of Music. She has appeared with the American Composers Orchestra, Boston Civic Symphony, Boston Pops, Chautauqua Symphony, Hilton Head Orchestra, New Hampshire Symphony, Sarajevo Philharmonic, Sarasota Pops, and Syracuse Symphony.  Her solo performances have been at the White House, Carnegie Hall, Wigmore Hall, National Gallery of Art, Cleveland Institute of Art, Boston Symphony Hall, the 92nd Street Y, Merkin Hall, and Boston Hatch Shell. She twice won a piano fellowship to Tanglewood and has performed at summer festivals at Bard, Sarajevo, and Newport.
Her interest in the uncommon avenues of the piano literature led to a world premiere recording of Liszt's 1838 Transcendental Études. Time magazine wrote, "Liszt later simplified these pieces into the still ferociously difficult Transcendental Etudes (1852 version) for fear that no one else could play them. There may now be several fire-eating piano virtuosos who can execute the original notes, but few can liberate the prophetic music they contain as masterfully as Janice Weber does here."
Her eclectic recordings include Rachmaninoff's complete transcriptions (IMP); with the Lydian Quartet, Leo Ornstein's vast Piano Quintet (New World Records); flute and piano works of Sigfrid Karg-Elert; and waltz transcriptions of Godowsky, Rosenthal, and Friedman (IMP). For VAI, Miss Weber recorded Liszt's last Hungarian Rhapsody, one of only two living pianists to be included in a compendium of historic performances by nineteen legendary artists. This disc subsequently won the International Liszt Prize.  A 2002 recording of Leo Ornstein's radical piano works (Naxos) received significant acclaim here and abroad. Her best-selling recording of Messiaen's Quartet for the End of Time is available on Ongaku Records. A Cascade of Roses (Dorian Records), includes 22 tracks with "rose" in each title. Seascapes, a collection of virtuoso water music, was named one of "Ten Notable 2015 Piano Releases" in critic Jed Distler's influential keyboard blog. Her recording with the late Judith Kellock of Ross Lee Finney's "Chamber Music" will be released in the spring by Cambria.
Miss Weber has been an adjudicator for the National Endowment for the Arts and has served on juries for the NEA, Gilmore Foundation, American Piano Association, the Boston and Washington D. C. Amateur Pianists Competitions, the Hilton Head International Competition, and statewide competitions in Massachusetts. Recently retired from Boston Conservatory, she has given master classes and recitals throughout China and the United States. Students from her diversely talented studio have achieved recognition as recording artists, piano faculty, conductors of major symphony orchestras, and Broadway artists.
Miss Weber is Music Director of South Coast Chamber Music and performs frequently with that ensemble. Her third novel, Frost the Fiddler (St. Martin's Press) was chosen a Notable Book of the Year by The New York Times. Miss Weber has produced the tones for Ivory, the worldwide bestselling virtual piano software, and is completing her ninth novel in collaboration with Amanda Brown, creator of Legally Blonde.
 Soyeon Kate Lee – South Korea/USA
First prize winner of the 2010 Naumburg International Piano Competition and the 2004 Concert Artist Guild International Competition, Korean-American pianist Soyeon Kate Lee has been lauded by The New York Times as a pianist with "a huge, richly varied sound, a lively imagination and a firm sense of style," and by the Washington Post for her "stunning command of the keyboard."
Lee has been rapturously received as guest soloist with the Cleveland Orchestra and the London Symphony Orchestra, as well as the Louisiana Philharmonic Orchestra, San Diego Symphony, symphony orchestras of Columbus, Bangor, Boca Raton, Wyoming, Bozeman, Cheyenne, Napa Valley, Scottsdale, Abilene, Naples, Santa Fe and Shreveport in the United States; the Daejeon Philharmonic Orchestra and Ulsan Symphony Orchestra (South Korea), Orquesta de Valencia (Spain) and the Orquesta Sinfónica Nacional (Dominican Republic), including performances under the batons of Rafael Frühbeck de Burgos, Jahja Ling, Jorge Mester and Otto-Werner Mueller.
Recent recital appearances include New York City programs at Carnegie Hall's Zankel Hall and Weill Recital Hall, Merkin Concert Hall, Lincoln Center's Alice Tully Hall, Washington's Kennedy Center, Cleveland's Severance Hall, the Ravinia Festival's "Rising Stars" series, Auditorio de Musica de Nacional in Madrid, tour of the Hawaiian Islands, Krannert Center, Herbst Theatre, and Finland's Maanta Music Festival.
A Naxos recording artist, her discography spans Scarlatti Sonatas, Liszt Opera Transcriptions and two volumes of Scriabin works, with upcoming releases of Clementi Sonatas, as well as another volume of Scarlatti Sonatas. Ms. Lee's recording of Re!nvented under the E1/Entertainment One label garnered a feature review in Gramophone magazine and the Classical Recording Foundation's Young Artist of the Year Award.
Ms. Lee is the co-founder and artistic director of Music by the Glass, a concert series dedicated to bringing together young professionals in New York City. A Yamaha Artist, Ms. Lee is an Associate Professor of Music in Piano at the Cincinnati-College Conservatory of Music. She lives in Cincinnati with her husband, pianist Ran Dank, and their children Noah and Ella.
 Jack Winerock – USA
Dr. Jack Winerock, Chancellor's Club Professor at the University of Kansas, received undergraduate and master's degrees at The Juilliard School of Music and a doctorate from the University of Michigan. He was awarded the prestigious Kemper Teaching Award in 2003. In 2009, he was chosen Teacher of the Year by the National Federation of Music Clubs, and in 2010 he presented the Chopin Master Class at the MTNA (Music Teachers National Association) annual convention.
Winerock received Second Prize in the International Bach Competition and made his orchestral debut with the National Symphony Orchestra at the Kennedy Center in Washington, D.C. He has played both at Carnegie Recital Hall and Lincoln Center's Alice Tully Hall in New York. He has toured Europe, Asia, and South America as well as the United States. In 1986, he gave the first performance of Gershwin's Rhapsody in Blue in the People's Republic of China, and in l990, he was appointed the first U.S. Visiting Professor at the Chopin Academy in Warsaw.
Winerock has achieved national and international acclaim as a performer, teacher, and juror. His students have won prizes in national and international competitions, including the Chopin Competition in Warsaw, the MTNA, the National Federation of Music Clubs, the Kosciuszko Foundation, and the Hilton Head, Cleveland, and Gina Bachauer International Competitions. His students hold important faculty positions in the United States as well as in conservatories in Europe and Asia.
Competition Jury
 Douglas Humpherys – Chair, USA
Since winning the gold medal at the first Gina Bachauer International Piano Competition, Douglas Humpherys' concert career has spanned four decades across four continents. Recently he has concertized in many of the major cities of Asia. A frequent guest artist in Beijing, he has performed at the National Center for the Performing Arts, the Beijing Concert Hall, and the Forbidden City Concert Hall. He has presented concerts and lecture-recitals throughout the Chinese conservatory and university system.
Currently listed on the Artists roster of Steinway & Sons, Mr. Humpherys often performs in Europe, with solo concerts in Moscow, Novgorod, Berlin, Hamburg, Prague, Venice, and Dublin, with additional engagements in Germany, Spain, Armenia, the Czech Republic, Montenegro, and Serbia. He has performed throughout the United States and Canada at numerous universities and festivals. Recently, he was a guest artist with the Rochester Philharmonic Orchestra, and performed on the DiMenna Center Piano Series in New York City. In 2008 and 2012, he concertized and taught in Argentina with Teachers del Norte-Pianists del Sur, a project sponsored in part by the United States Embassy in Buenos Aires.
Mr. Humpherys completed graduate degrees at The Juilliard School (MM) and the Eastman School of Music (DMA), where he is currently Professor and Chair of the Piano Department.
In high demand as a teacher, he has been appointed to visiting residencies or professorships at the Middle School of the Central Conservatory in Beijing, Yonsei University in Seoul, and the University of Michigan.  His students have won numerous honors in competitions, including prizes at the Honens, Cleveland, Virginia Waring, Hilton Head, Washington D.C., Poulenc, and Sussex (UK) International Piano Competitions; the Osaka, Pacific, Seattle, San Jose, and Wideman Competitions, as well as five national first-prize winners of MTNA Competitions. In 2016, Professor Humpherys received Eastman's Eisenhart Award for Excellence in Teaching.
He has taught hundreds of master classes at universities and conservatories including the Central Music School of the Moscow Tchaikovsky Conservatory, most of the major conservatories in China, the Hong Kong Academy of the Performing Arts, the Korean National University of the Arts, National Taiwan Normal University, and the Royal Irish Academy of Music. Spanning the last three summers, he has been a faculty member at Bowdoin International Music Festival, the Beijing International Piano Festival, the Shanghai International Piano Festival and Institute, the Gijon International Piano Festival in Spain, the Wallace International Piano Festival in New Zealand, the Philadelphia Young Pianists Academy at Curtis, the Washington D.C. International Piano Festival, the Interlochen Piano Festival, the Miami Music Festival, the Atlantic Music Festival, the North Coast International Piano Festival in California, and the Northern Lights Music Festival.
Mr. Humpherys is currently the Artistic Director of the Gina Bachauer International Piano Competition, and has adjudicated the Cleveland International Piano Competition, the Rachmaninoff International Young Artists' Piano Competition in Novgorod, Russia, the Ricardo Viñes International Piano Competition in Spain, the 1st Korea International Competition for Young Artists, the PTNA National Piano Competition in Tokyo, and the Hilton Head International Piano Competition.
Christopher Elton – United Kingdom
Christopher Elton was born in Edinburgh and received most of his musical education at the Royal Academy of Music in London, where he achieved the unusual distinction of gaining the Academy's highest performing award – the Diploma RAM – on both piano and cello.
He was a prizewinner in several British and international piano competitions, playing and broadcasting regularly both as a soloist and in chamber music. At the same time he worked as a freelance cellist with the major London orchestras.
Christopher Elton's international recognition has come as a result of the many successes of his students at the Royal Academy of Music. Many have won international awards, including first prizes in the Van Cliburn, London, "Top of The World", Shenzen and Montreal International Piano Competitions, and four were finalists in successive Leeds International Piano Competitions. Students have also been successful in the prestigious Young Concert Artists award in New York, as well as in the London Young Concert Artists Trust. Many of his students are now acclaimed recording artists, including Freddy Kempf, Yevgeny Sudbin, Joanna MacGregor, Inon Barnatan and Benjamin Grosvenor.
While his priority is to his work at the Royal Academy, London, Christopher Elton has also been much in demand overseas, giving master classes extensively and serving as a jury member at such international competitions as Moscow Tchaikovsky, The Cliburn, Dublin, Leeds, Busoni (Bolzano), Vienna Beethoven, Shenzen and China International to mention only some.
Christopher Elton was Head of Keyboard at the Royal Academy of Music, London for 24 years. In 2002 the title of Professor of the University of London was conferred on him. He still maintains a large class of students at the Royal Academy of Music.
Miyoko Lotto – Japan
Born in Japan, Miyoko Nakaya Lotto began her music studies at the age of 5 at the Toho School of Music.  Having studied in Chicago with Saul Dorfman, and in Tokyo with Aiko Iguchi, Ms. Lotto won Third Prize at the age of 17 in the prestigious Mainichi-NHK Music Competition of Japan.
Ms. Lotto completed her B.M., M.S and Post-Graduate Degrees at The Juilliard School.  After just 3 years, she was chosen by her mentor, Sascha Gorodnitzki, to become his assistant.  She went on to teach at the same institution for 18 years as assistant to Sascha Gorodnitzki.
Ms. Lotto was a Finalist in the Kosciuszko Chopin, the Concert Artist Guild, the Young Concert Artist, and the Italian F. Busoni International Piano Competitions; she won Second Place in the Juilliard Orchestra Concerto Competition, and First Prize in the Sterling Staff Competition.  She has performed throughout the U.S, and made her New York City debut at Alice Tully Hall in 1970.
She has given master classes in Japan, the U.S., Israel, China, Germany, Italy, Austria and Spain, and has served as juror for the Gina Bachauer, the Hilton Head, and the Hamamatsu International Piano Competitions.  During the summers Ms. Lotto is on the faculty of Euro Arts Festival in Germany, the International Academy of Music in Italy; and the Cliburn Summer Institute, the Summit Music Festival, and the Chautauqua Music Program in the US.
Miyoko Lotto has been on the faculty at NYU, and currently teaches at SUNY Purchase, Manhattan School of Music, and the Perlman Music Program.  Her students have been prizewinners at the prestigious Leeds, Van Cliburn, Gina Bachauer, Hamamatsu, and the International Chopin piano competitions.
Ms. Lotto worked as music consultant and editor with pianist/conductor Daniel Barenboim in creating the documentary "Barenboim on Beethoven", which was the Gran Prix winner in the 2008 Cannes Music Festival.  Ms. Lotto also was the moderator for a documentary film, "Mahler: The New York Years", interviewing Daniel Barenboim, Pierre Boulez, and Mahler specialist, Henry de La Grange.
Miyoko Lotto is Vice-President and Director of the Sascha Gorodnitzki Foundation, and is currently writing a book on Sascha Gorodnitzki.
Yong Hi Moon – South Korea
Accomplished pianist and teacher Yong Hi Moon made her solo debut with the Seoul Philharmonic at age 10 as winner of the National Korean Broadcasting Competition. She performs extensively throughout Asia, Europe and the US as recitalist and soloist, having appeared with the Korean National Symphony and the Osaka, Seoul, and Tokyo Philharmonics. In 1975, the South Korean government invited Ms. Moon to perform in a festival to commemorate the 30th anniversary of the liberation of Korean, and she continues to maintain a strong performing and teaching presence in her native country.
She collaborates regularly with her husband, pianist/conductor Dai Uk Lee, in duo piano concerts and has performed under his baton with the Busan, Bucheon and Ulsan Philarmonics, Korean Symphony Orchestra, Korea Chamber Orchestra, Peabody Alumni Orchestra of Korea and the Michigan State University Symphony Orchestra. Their CD recording of four-hand piano music on the Czech label Music and Art has received outstanding critical acclaim.
Ms. Moon is in high demand as a guest master class teacher and adjudicator. She has been a regular faculty member at the Shandelee Music Festival, Aria Academy, Prague International Masterclasses, Bowdoin International Music Festival, Valencia Piano Academy, Rebecca Pennys Piano Festival, and the Art of Piano Festival at the College-Conservatory of Music in Cincinnati. She has been invited to perform and conduct master classes at Chautauqua Summer Festival (New York), the International School for Musical Arts in Canada, and the Gijon International Piano Festival. Recently she has given master classes at the Shanghai Conservatory and the Korean National University of Arts. She is a frequent visitor to Beijing where she recently gave master classes at the China Conservatory as well as the Middle School of the Central Conservatory.
Ms. Moon has adjudicated numerous international competitions including the CCC (Toronto, Ontario), the Senigallia (Italy), the Gilmore, Gina Bachauer, Virginia Waring International as well as numerous MTNA competitions throughout the US. She has also served as a screening judge in the William Kapell and the Hilton Head International competitions. In 2014 she chaired the jury at Seoul International Piano Competition.
Ms. Moon was a professor of piano at Michigan State University School of Music for 15 years. Since 2002 she has been a member of piano faculty at Peabody Institute where she serves as the Chair of the keyboard department.
Ms. Moon studied at the Vienna Academy, graduating with the highest honors. She continued her studies in London before pursuing an Artist Diploma at Indiana University. Her major teachers include Dieter Weber, Maria Curcio, György Sebok, Leon Fleisher, Wilhelm Kempff and Fou T'song, who have always been inspirations in her work.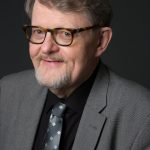 Matti Raekallio – Finland
Finnish pianist Matti Raekallio was born 1954 in Helsinki. He studied in his home country as well as with Maria Curcio in England, with Dieter Weber at the Vienna Academy of Music in Austria, and at the Leningrad (now St. Petersburg) Conservatory in Russia.
Professor Raekallio made his American debut in 1981 at Carnegie's Weill Recital Hall. He has performed cycles of the complete piano sonatas of Beethoven, Scriabin, and Prokofiev, as well as 62 piano concertos. He has recorded 20 CDs, including an acclaimed set of the complete Prokofiev sonatas.
He taught for 30 years at the Sibelius Academy in Helsinki, while also working as a professor in Kungliga Musikhögskolan in Stockholm, Sweden and at Western Michigan University. In 2005, Mr. Raekallio became professor of the Hochschüle für Musik, Theater und Medien in Hannover, Germany. In 2007, he received an invitation to join the faculty of The Juilliard School in New York. He shuttled between the US and Europe for a few years, settling in New York in 2015.
Concurrently with his work at Juilliard, Dr. Raekallio has held part-time professorships at Bard College Conservatory and at Oberlin College Conservatory. Since 2018 he has been based exclusively at Juilliard. His students include several first prizewinners in major international competitions. He regularly serves as a juror and gives master classes in the US, Europe and Asia.
Dr. Raekallio's Doctorate of Music from the Sibelius Academy focused of the history of piano fingering. Subsequently, Professor Raekallio became a member of an international research team, investigating pianists' choice of fingering from the viewpoint of cognitive psychology. He was a recipient of the five-year Artist Grant of the state of Finland three times.