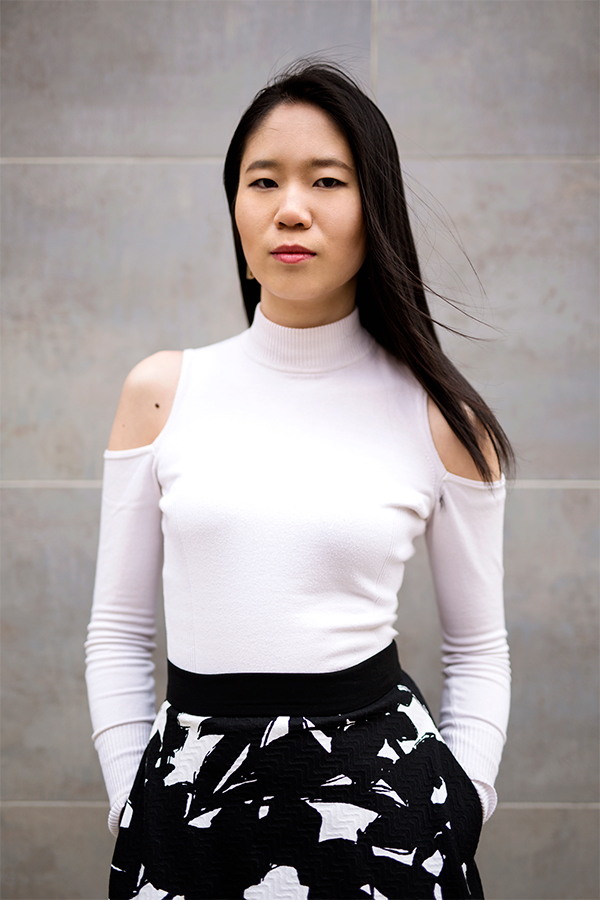 ANNA HAN
COUNTRY – United States
AGE – 23
HOST FAMILY – Victoria Holdren
Anna Han strives to deliver heartfelt performances through a variety of the classical piano repertoire. She has given solo, concerto, and chamber performances at venues including the John F. Kennedy Center for the Performing Arts, Alice Tully Hall, the Phillips Collection, SubCulture, the Lied Center of Kansas, Scottsdale Center for the Arts, and the Warsaw Philharmonic Chamber Hall in Poland.
She has soloed with the Phoenix Symphony Orchestra, the Music Academy of the West Festival Orchestra, the West Valley Symphony, the Kansas Sinfonietta, the MusicaNova Symphony Orchestra, the Downtown Sinfonietta (White Plains, New York), the Verde Valley Sinfonietta, and the Chandler Symphony Orchestra. She has given world premieres of several works, among them Michael Brown's Suite for Piano (2013), which she recorded for the Steinway and Sons label.
A native Arizonan, Anna began her musical journey at the East Valley Yamaha Music School at age four and began taking lessons with Fei Xu at the New Century Conservatory at age five. She garnered a streak of international awards throughout her teenage years, including first prizes at the 2012 New York International Piano Competition, the 2011 New Orleans International Piano Competition, and the International Institute for Young Musicians Piano Competition (2008, 2011).
She spent her undergraduate years at The Juilliard School, where she developed a special interest in chamber music, participating in Juilliard's ChamberFest, the Four Seasons Chamber Music Festival winter workshop, and the Kneisel Hall Chamber Music Festival. Winner of the 2016 Juilliard Gina Bachauer Piano Competition, Anna is a proud recipient of a Kovner Fellowship at The Juilliard School, where she is currently pursuing her master's degree under the tutelage of Robert McDonald.
Professional training
The Juilliard School (United States)
Recent awards
2016  Juilliard Gina Bachauer Competition (1st prize)
2016  Music Academy of the West Piano Concerto Competition (1st prize)
Repertoire
Round I
Bach                                                    French Suite No. 2 in C minor, BWV 813
Schumann                                          Arabeske, Op. 18
Saint-Saëns/Liszt/Horowitz            Danse Macabre, Op. 40
Round II
Prokofiev                                            Sonata No. 6 in A major, Op. 82
Round III
Shostakovich                                     Prelude and Fugue No. 7 in A major, Op. 87
Shostakovich                                     Prelude and Fugue No. 15 in D-flat major, Op. 87
Beethoven                                          Sonata in F-sharp major, Op. 78 (A Thérèse)
Schumann                                          Sonata No. 1 in F-sharp minor, Op. 11
Round IV
Beethoven                                          Concerto No. 5 in E-flat major, Op. 73