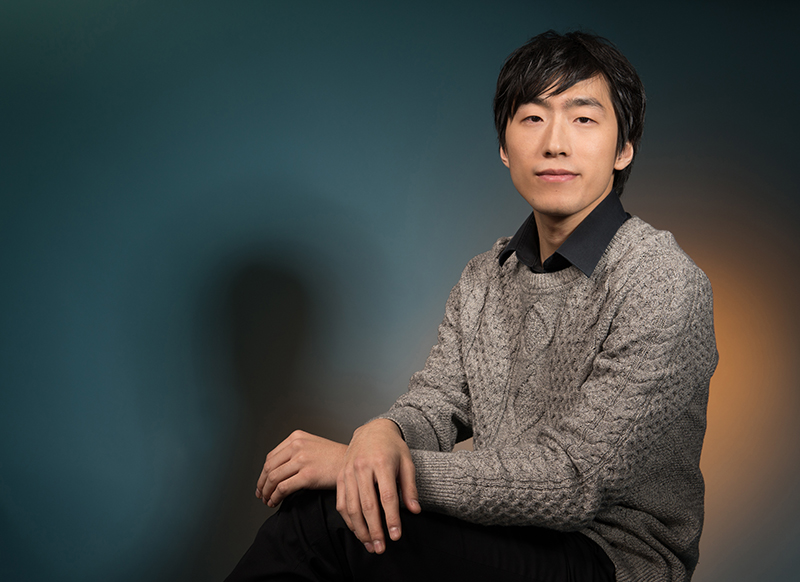 DO-HYUN KIM
COUNTRY – South Korea
AGE – 24
HOST FAMILY – Jan and Bill Raisch
Do-Hyun Kim was a first prize winner at the Young Concert Artists International Auditions in 2017. The auditions are unique in that artists compete against a standard of excellence, not one another. Do-Hyun was awarded the Korean Concert Society Prize for a Kennedy Center debut, the Embassy Series Prize for a concert in Washington, D.C., and the Tri-I Noon Recitals Prize at Rockefeller University for a concert in New York City. He also received the Paul A. Fish Memorial Prize, the John Browning Memorial Prize, the Ronald Asherson Prize and the Michaels Award for a New York debut.
Do-Hyun's recent concerts include performances with the Mariinsky Orchestra in St. Petersburg, Russia, his solo debut recital at the Verbier Festival in Switzerland, and appearances at the Honest Brook Music Festival, Pianofest in the Hamptons and the Bravo! Vail Music Festival.
As winner of the Cleveland Institute of Music's Concerto Competition, Do-Hyun Kim performed with the Conservatory's Orchestra. He also won first prize at the Kukmin Daily Piano Competition in South Korea and top prize at the Vendome Piano Competition in Switzerland.
Originally from Korea, Mr. Kim moved to the United States to attend the Cleveland Institute of Music where he studied with HaeSun Paik and Sergei Babayan. He is continuing his studies with Mr. Babayan at The Juilliard School, where he is currently pursuing a master's degree.
Professional training
The Juilliard School (United States)
Cleveland Institute of Music (United States)
Recent awards
2107  The Young Concert Artists International Auditions (1st prize)
2017  Vendome Prize for Piano (joint 2nd prize)
Repertoire
Round I
Chopin                                                      Barcarolle in F-sharp major, Op. 60
Chopin                                                      Étude No. 8 in F major, Op. 10
Bartók                                                       Sonata, Sz. 80
Round II
Mozart                                                      Sonata No. 5 in G major, K. 283
Stravinsky                                                Three Movements from Petrushka
Round III
Bach                                                         Partita No. 2 in C minor, BWV 826
Ravel                                                        Gaspard de la Nuit, M. 55, I. Ondine
Chopin                                                      Twelve Études, Op. 25
Round IV
Tchaikovsky                                              Concerto No. 1 in B-flat minor, Op. 23