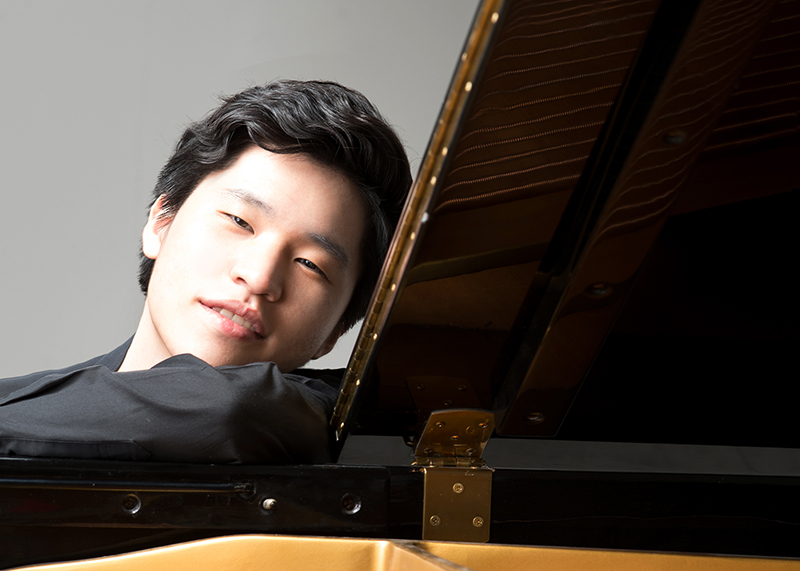 HOYEL LEE
COUNTRY – South Korea
AGE – 29
HOST FAMILY – Mieke and Hendrik Smit
Born in South Korea, Hoyel Lee has been a top prize winner at numerous competitions including the Città di Acquaviva delle Fonti International Piano Competition, Brescia Classica International Piano Competition, Concorso Pianistico Internazionale Massarosa, Trofeo Citta di Greci International Competition, Elena Rombro-Stepanow Piano Competition, and Kumho-Asiana Foundation Young Artist Audition.
Hoyel has performed in solo and chamber recitals at festivals and with orchestras across Europe, the United States, and South Korea. He has appeared as a soloist with orchestras including Cervo Academy Orchestra, Bari Metropolitan Symphonic Orchestra, Vienna Contemporary Ensemble, and Gangnam Symphony Orchestra. His performance highlights include solo and chamber performances in Yamaha Concert Hall (Vienna), Kaiser Hall, Bösendorfer Hall, München Grosser Saal, Kumho Art Hall, Münster-Aula Hall, and Youngsan Auditorium.
Hoyel started his musical studies at the age of four and graduated from Yewon Arts School. In 2005 he moved to Europe while attending Seoul Arts High School. He is a top-honors graduate of the Universität für Musik und darstellende Kunst Wien and Hochschule für Musik und Theater München where he earned multiple degrees. He is grateful for scholarship support from the Kumho-Asiana Cultural Foundation, Yamaha Rising Artist Series, Camerata Artist Association, KNC Arts Foundation, and Dream Tree Foundation. He continues his studies at Musikhochschule Münster with Arnulf von Arnim.
Professional training
Musikhochschule Münster (Germany)
Univeristät für Musik und darstellende Kunst Wien (Germany)
Hochschule für Musik und Theater München (Germany)
Recent awards
2018      International "Città di Acquaviva delle Fonti" Piano Competition (2nd prize)
2017      Brescia Classica International Piano Competition (1st prize)
2017      8th Concorso Pianistico Internazionale Massarosa (1st prize)
Repertoire
Round I
Haydn                                                       Sonata No. 47 in B minor, Hob. XVI:32
Liszt                                                          Étude d'exécution transcendante No. 12 in B-flat minor, S.139
Tchaikovsky                                             Dumka, Op. 59
Round II
Scarlatti                                                    Sonata in F minor, K. 466
Chopin                                                      Ballade No. 4 in F minor, Op. 52
Balakirev                                                  Islamey: Oriental Fantasy in D-flat major, Op. 18      
Round III
Berg                                                          Sonata in B minor, Op. 1
Debussy                                                   L'isle joyeuse, L. 106
Liszt                                                          Sonata in B minor, S. 178
Round IV
Tchaikovsky                                              Concerto No. 1 in B-flat minor, Op. 23