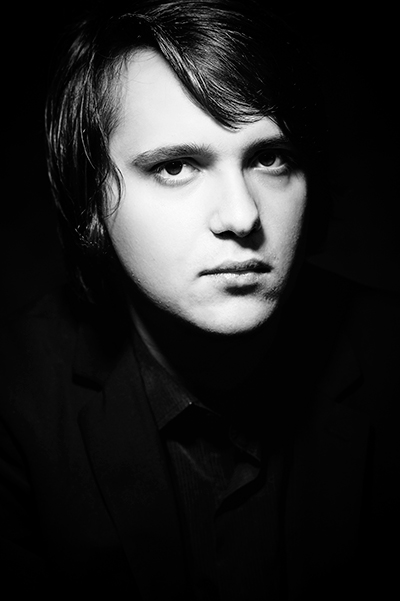 JAKUB KUSZLIK
COUNTRY – Poland
AGE – 22
HOST FAMILY – Cynthia and George Gorski-Popiel
At age 22, Jakob Kuszlik is a veteran of numerous piano competitions. His most notable achievement was at the International Paderewski Piano Competition in Bydgoszcz where he won second prize. He also won several special prizes at this competition including the Chopin prize and Paderewski Major Work prize. He has won prizes at other international and national competitions including the X Competition "Artur Rubinstein in Memoriam" in Bydgoszcz (second prize), the 13th Ludwik Stefanski and Halina Czerny – Stefańska Competition in Płock (grand prix), and first prize at both the National Auditions of Piano Students and the Moritz Moszkowski Competition in Kielce.
In 2015 he was the winner of the Young Performers' Stage as well as a special prize for the best performance of a Karol Szymanowski piece at the 49th Polish Piano Players Festival in Slupsk. He also performed a Chopin Recital in Studio S1 for the Polish National Radio in 2017.
Jakub has performed in Poland and abroad including the United States, Germany, Italy, Greece, Japan, Norway, Vietnam, and Iceland. He has received scholarships from the Ministry of Culture and National Heritage of the Republic of Poland and The Czarnecki Foundation.
Jakub has a degree from the Władysław Żeleński Music School in Cracow where he studied with Olga Łazarska. He is currently earning a master's degree as a student of professor Katarzyna Popowa-Zydroń at Feliks Nowowiejski Music Academy in Bydgoszcz. He has worked with Arie Vardi, Dang Thai Son, Támas Ungár, Vladimir Ovchinnikov, Dmitri Alexeev, Kevin Kenner, Bernd Goetzke, Bruno Canino, Stepan Simonian, and Waldemar Andrzejewski.
Professional training
Feliks Nowowiejski Music Academy (Poland)
Władysław Żeleński Music (Poland)
Recent awards
2016  International Paderewski Competition (2nd prize)
Repertoire
Round I
Brahms                                                      Scherzo in E-flat minor, Op. 4
Schubert/Liszt                                         Gretchen am Spinnrade, S. 558
Prokofiev                                                   Sonata No. 3 in A minor, Op. 28
Round II
Debussy                                                    Images, Book 1, L. 110
Chopin                                                       Fantasie in F minor, Op. 49
Round III
Beethoven                                                 Fantasia in G minor/B-flat major, Op. 77
Brahms                                                      Sonata No. 3 in F minor, Op. 5
Round IV
Beethoven                                                 Concerto No. 3 in C minor, Op. 37