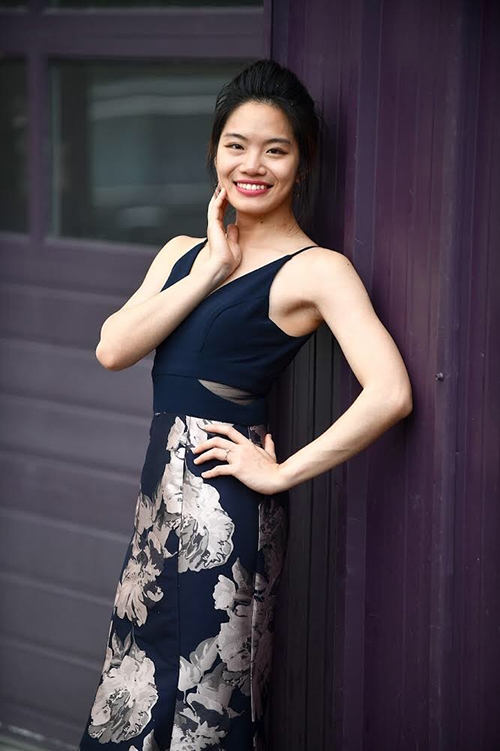 TZU-YIN HUANG
COUNTRY – Taiwan
AGE – 29
HOST FAMILY – Buck and Karen Edwards
Tzu-Yin Huang began playing the piano at the age of four. After years of study and earning an undergraduate degree in Taiwan, she came to the University of Michigan where she received two postgraduate degrees studying under Logan Skeleton and Louis Nagel.
Tzu-Yin has won many awards including first prize and the orchestra prize at the 12th Hastings International Piano Competition in East Sussex, England in 2016. This led to performances in England including her London debut and concerto performances with the Royal Philharmonic Orchestra. She also received top prizes at the Wideman International Piano Competition, the Iowa Piano Competition, concerto competitions at both the University of Michigan and National Taiwan Normal University, and the Yamaha Piano Competition in Taiwan.
She has served as a performing pianist for the Innsbrook and Meadowmount music festivals, and also as a fellow of the Gijón International Piano Festival in Spain. She is a performing artist of Chamber Music Michigan (CMM) and has her own duo group called "Ecius." Recently she is focusing on expanding her repertoire, as well as performing throughout the United States and Europe. Her principal teachers include Chung-Wen Tsai, Louis Nagel, and Logan Skelton.
Tzu-Yin particularly enjoys the connections she is able to make through community outreach in schools and retirement homes. She loves performing and nothing in the world makes her happier. In all of her studies, she has learned that the most important thing is to play music from the heart because this is the way that music touches people's souls.
Professional training
University of Michigan (United States)
National Taiwan Normal University (Taiwan)
Recent awards
2016  Wideman International Piano Competition (1st Prize)
2016  Hastings International Piano Concerto Competition (1st Prize, Orchestra Prize)
Repertoire
Round I
Scarlatti                                           Sonata in A minor, K. 109
Scarlatti                                           Sonata in A major, K. 342
Glinka/Balakirev                            The Lark
Bartók/Sandor                                Concerto for Orchestra, Sz. 116, Mov. IV Intermezzo Interrotto
Scriabin                                            Sonata No.4 in F-sharp major, Op.30
Round II
Haydn                                               Sonata in E major, Hob. XVI:22
Debussy                                           L'isle joyeuse, L. 106
Bartók                                               Sonata, Sz. 80
Round III
Bach                                                 Partita No. 3 in A minor, BWV 827
Schumann                                       Novelette No. 1 in F major, Op. 21
Schumann                                       Romance No. 2 in F-sharp major, Op. 28
Schumann                                       Novelette No. 2 in D major, Op. 21
Prokofiev                                         Visions Fugitives, Op.22
Round IV
Prokofiev                                          Concerto No. 3 in C major, Op. 26