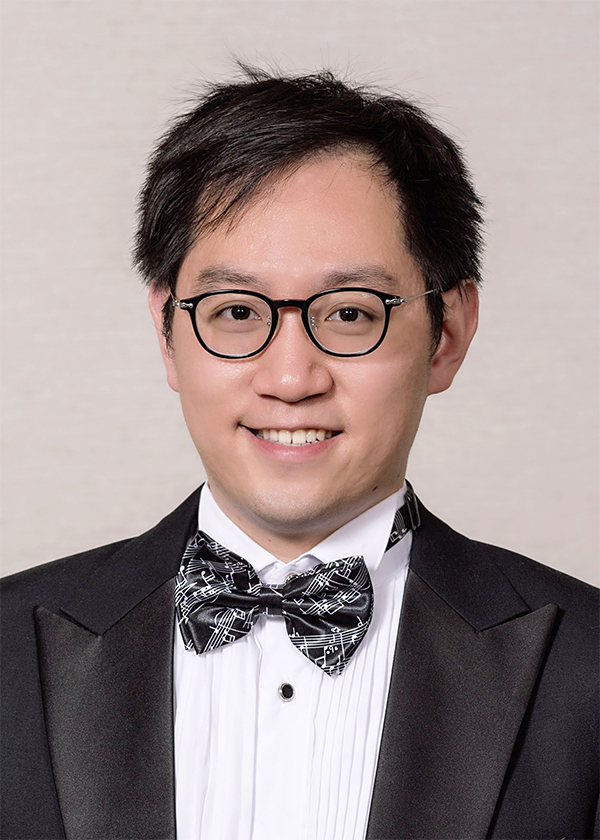 YI-YANG CHEN
AGE — 28
COUNTRY — TAIWAN
HOST FAMILIY — Judy and Joe Gimbel
Yi-Yang Chen has been playing the piano since the age of eight. Recent first prize wins include the Washington International Competition and Sussex International Piano Competition. In 2017 he was the winner of the Waring International Piano Competition, through which he gave his Carnegie Weill Hall debut. Yi-Yang has attended the Perlman Music Program, Taos School of Music Program, and Banff Music Center, and was awarded a fellowship at the Music Academy of the West in Santa Barbara. He has taken master classes with Itzhak Perlman, Emmanuel Ax, and Thomas Sauer, and with members of the Cleveland, Juilliard, Shanghai, Borromeo, Brentano, and Guarneri string quartets.
As a winner of the 2012 Music Teachers National Association (MTNA) Young Artist Competition, Yi-Yang was awarded a Steinway piano and concerts in Miami sponsored by the Chopin Foundation USA. Recent performance highlights include a recital with pianist Christopher O'Riley, a concerto performance with the Brevard Music Center Orchestra, and a Juilliard chamber music showcase at Alice Tully Hall at Lincoln Center.
He is currently a doctoral candidate in piano performance at the Eastman School of Music, where he also received his bachelor's degree, studying with Douglas Humphreys. He received his master's degree in 2014 from The Juilliard School as a student of Robert McDonald and Jerome Lowenthal. Chen's passion for teaching and to make classical music accessible to the community has recently brought him to East Tennessee State University.
Professional training
Eastman School of Music (United States)
The Juilliard School (United States)
Recent awards
2018  Sussex International Piano Competition (1st prize)
2017  Washington International Piano Competition (1st prize)
2017  Waring International Piano Competition (1st prize solo)
Repertoire
Round I
Haydn                                                        Sonata in B-flat major, Hob. XVI:41
Debussy                                                    Études (L. 136), No. 11 pour les arpèges composés
Chopin                                                       Mazurka, Op. 17, No. 1 and No. 4
Alwyn                                                        The Devil's Reel from Movements for Piano
Round II
Bach                                                          Fantasy and Fugue in A minor, BWV 904
Chopin                                                       Scherzo in C-sharp minor No. 3, Op. 39
De Falla                                                     Fantasia Bætica
Round III
Schubert                                                    Wanderer Fantasy in C major, Op. 15
Chen                                                           In Memoriam: Japan, March 11, I. Twisting Path, II. Oblivion
Rachmaninoff                                           Sonata No. 2 in B-flat minor, Op. 36 (revised version)
Round IV
Beethoven                                                 Concerto No. 4 in G major, Op. 58