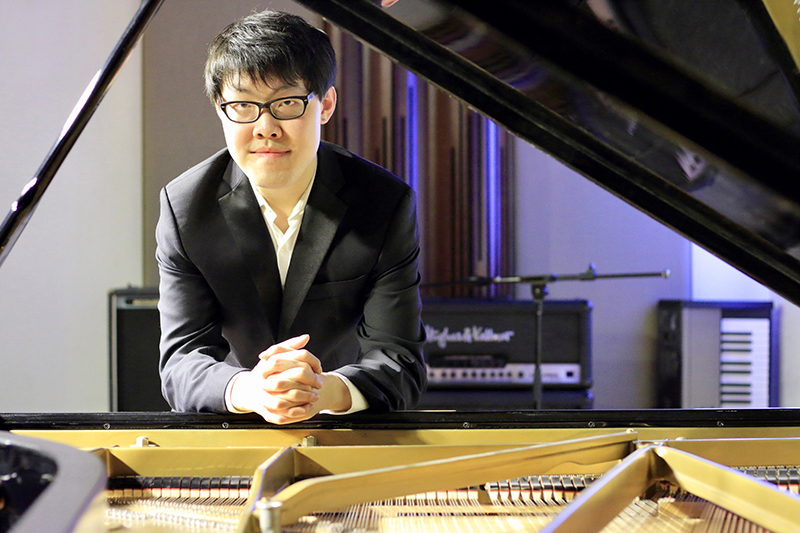 YUCHONG WU
COUNTRY – China
AGE – 24
HOST FAMILY – Rhetta and Buzz Yount
Yuchong Wu was born into a musical family in Xianyang, Shaanxi province, China in 1995. He began playing the piano at the age of four under the tutelage of Zhuangzhuang Li at the Xi'an Conservatory of Music. He made his debut recital at the age of nine.
In September 2010 he entered The Juilliard School pre-college program with a full-tuition scholarship, where he continues his study toward a bachelor's degree. During his time at Juilliard, he has been guided by Veda Kaplinsky, Matti Raekallio and Robert McDonald. Yuchong has also worked privately with Paul Badura Skoda, Leon Fleisher, Menahem Pressler, Robert Levin, and Murray Perahia.
Yuchong is a veteran of numerous competitions winning prizes throughout Asia as early as the age of 12.
Recent accomplishments are third prize at the Bösendorfer International Competition (2017), and he was a semi-finalist with the Elias String Quartet in the Leeds International Piano Competition in 2018.
Yuchong has performed with numerous orchestras including the Fort Worth Symphony, the Russian National Symphony, the GyeongGi-Do Suwon Philharmonic, and the Phoenix Symphony. Other collaborations include the Xi'an Conservatory of Music Orchestra, Xi'an City Orchestra and Sendai Philharmonic Orchestra. Solo appearances include a recital in the Auditorium du Louvre, National Public Radio's program "From the Top," and the Juilliard Chamber Music Festival. Venues include Carnegie Hall, Lincoln Center, China's National Music Hall in Beijing, and Alice Tully Hall.
Professional training
The Juilliard School (United States)
Recent awards
2017      Bösendorfer International Piano Competition (3rd prize and Best Performance of a Virtuoso Work)
2016      International Young Artist Audition (2nd prize)
Repertoire
Round I
Bach                                                   French Suite No. 5 in G major, BVW 816
Poulenc                                              Trois Pièces
Liszt                                                    Valse de l'opéra de Faust 
Round II
Mendelssohn                                      Fantasy in F-sharp minor, Op. 28
Schubert                                             Wanderer Fantasy in C major, Op. 15
Round III
Bach                                                    French Overture in B minor, BWV 831
Debussy                                              Images Book I
Bartók                                                  Out of Doors Suite, Sz. 81
Round IV
Rachmaninoff                                      Concerto No. 3 in D minor, Op. 30