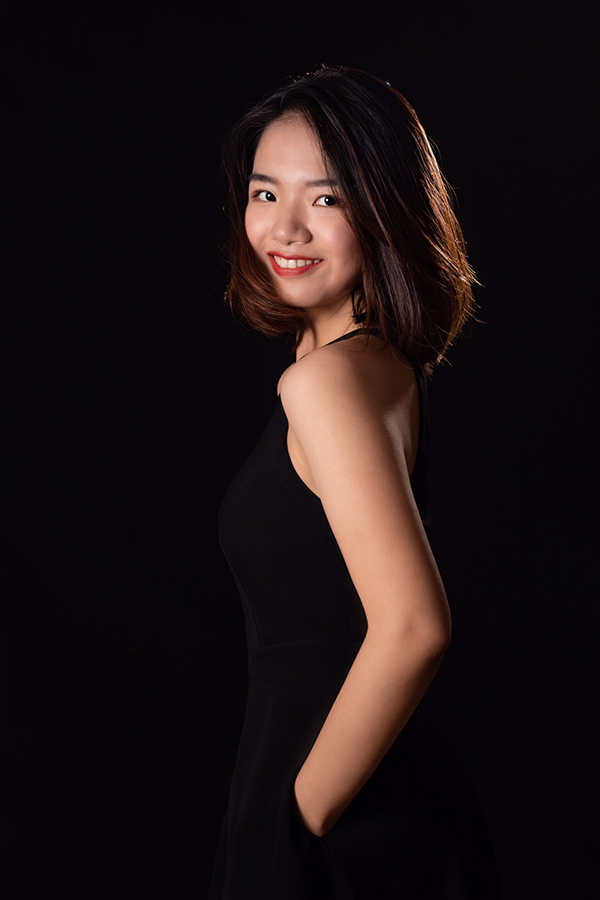 ZITONG WANG
COUNTRY – China
AGE – 20
HOST FAMILY – Sharon and Gordon Hassing
Zitong Wang is from Inner Mongolia, China. She entered the Curtis Institute of Music in 2012 where she is earning a bachelor's degree studying with Meng-Chieh Liu and Eleanor Sokoloff. All students at Curtis receive merit-based, full-tuition scholarships, and Zitong is the Marcy Gringlas and Joel Greenberg Annual Fellow.
Zitong made her solo recital debut at age 13 in Beijing's Zhongshan Music Hall. She has appeared as a soloist with the Cleveland Orchestra, New Jersey Symphony, Hangzhou Philharmonic, Yakima Symphony, and Waring Festival Orchestra. A first-prize winner of the Tureck International Bach and Virginia Waring International Concerto Competitions, she won second prize at the 2014 Thomas and Evon Cooper International Competition. In 2019 she will attend the Morningside Music Bridge Festival with full scholarship.
Interested in early music, Zitong studies harpsichord as a secondary major at Curtis with Leon Schelhase, and has participated in a master class with Trevor Pinnock on antique harpsichords from the Flint Collection. She was invited to participate in master classes with Tamás Vásáry in 2016.
Zitong began piano lessons at age three. Her early teachers were Hua Chang and Yuan Sheng. She has also taken lessons with Beatrice Long, Seymour Lipkin, Gary Graffman, Ignat Solzhenitsyn, and Robert McDonald.
Professional training
The Curtis School of Music (United States)
Recent awards
2014  Thomas and Evon Cooper International Competition (2nd prize)
2011  Virginia Waring International Concerto Competition (1st prize)
2010  Tureck International Bach Competition (1st prize)
Round I
Chopin                                         Polonaise Fantasy in A-flat major, Op. 61
Ravel                                           Une barque sur l'océan, from Miroirs No. 3
Ravel                                           Alborada del gracioso, from Miroirs No. 4
Round II
Bach                                             Toccata in G major, BWV 916
Stravinsky                                    Three Movements from Petrushka
Round III
Beethoven                                     Sonata No. 28 in A major, Op. 101
Scriabin                                         Études 1 – 12, Op. 8
Round IV
Prokofiev                                       Concerto No. 3 in C major, Op. 26